//

Join

BMA-Kansas City

You need an association that, like you, focuses on meeting the challenges presented in business marketing, day in and day out. You need the Business Marketing Association.
Join us! >
//

Follow

BMA-Kansas City


// Upcoming BMA-KC Events
Follow us on LinkedIn and Twitter to stay up-to-date on our 2014 events. Click here to view past BMA-KC events.
// Joint Communication Clubs Happy Hour
Thirsty for networking? Do you like cool, new places in Kansas City? Do you wish the work week was longer? Okay, so two out of three isn't bad.
To help you get the most out of the dog days of summer, you're invited to a free joint communications club happy hour:
Wednesday, July 23 |5:00-7:30 p.m.
AdFarm Kansas City (In the Crossroads, next to The Jacobson's outdoor patio)
2101 Broadway Boulevard, Second Floor
Featuring: Boulevard beer, wine and catering from Pezzettino
This event is sponsored by AdFarm and open to members of Kansas City marketing and communications associations.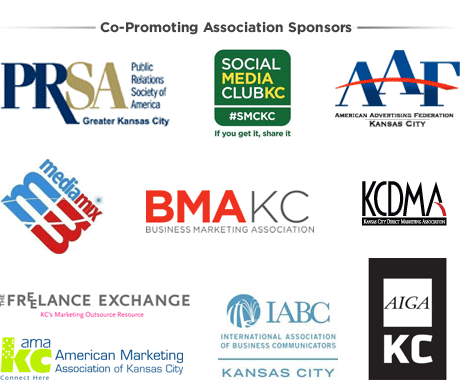 Please note: Parking is a little tough, but there are a couple of options in addition to spaces along the street as well as a lot located at West 22nd Street and Northwestern Avenue.